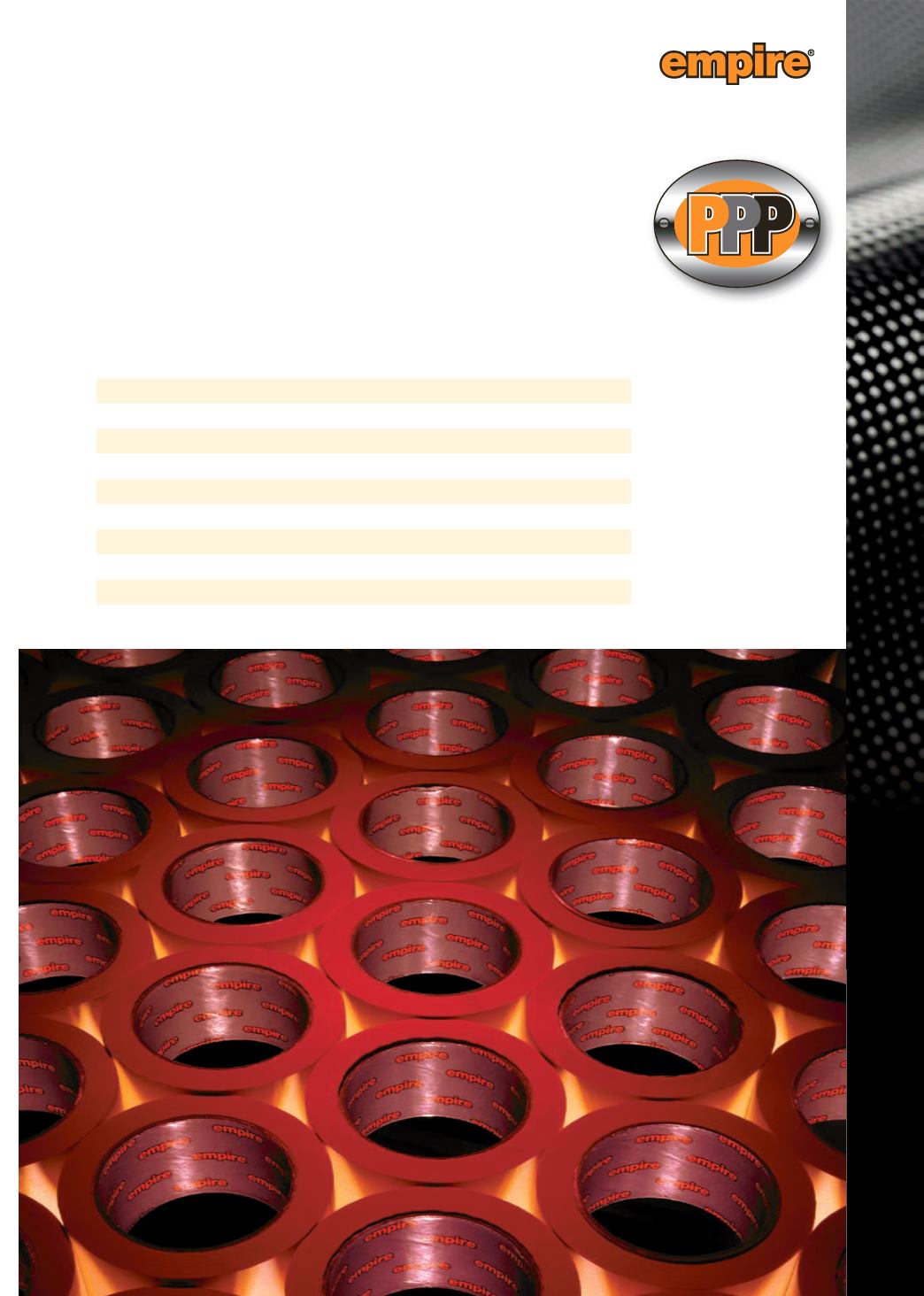 Size Matters – We can slit any bespoke width or length
Platinum Price Promise
Platinum Price Promise
Over the years we have been recognised for producing the highest quality
adhesive tapes and offering unbeatable service but it doesn't stop there.
When you open an account with Empire we dedicate ourselves to offering you
the support you require to develop and grow your business. To that end when
you commit to us we commit to you, we give you a guarantee our competitors
can not match. On the tapes below we guarantee to beat any genuine price
for a like for like product you currently purchase elsewhere, this is our pledge
to our clients. Look for the 'PPP' next to the chosen tapes in this catalogue,
on these tapes, we wont be beaten on price!
SS66
Utility PE Coated Cloth Tape
Page 19
1210
Page 27
1150
Page 31
1152
Page 31
9111
Economy Double Sided Tissue Tape
Page 34
9112
Economy Double Sided Filmic Tape
Page 34
4182
Reinforced Scrim Foil Tape
Page 44
0777
Heavy Duty Anti Slip Tape
Page 48
1200
Metalised Polypropylene Tape
Page 54
DT423
PTFE Thread Seal Tape WATER/OXYGEN
Page 59
DT423
High Density PTFE Thread Seal Tape GAS
Page 59