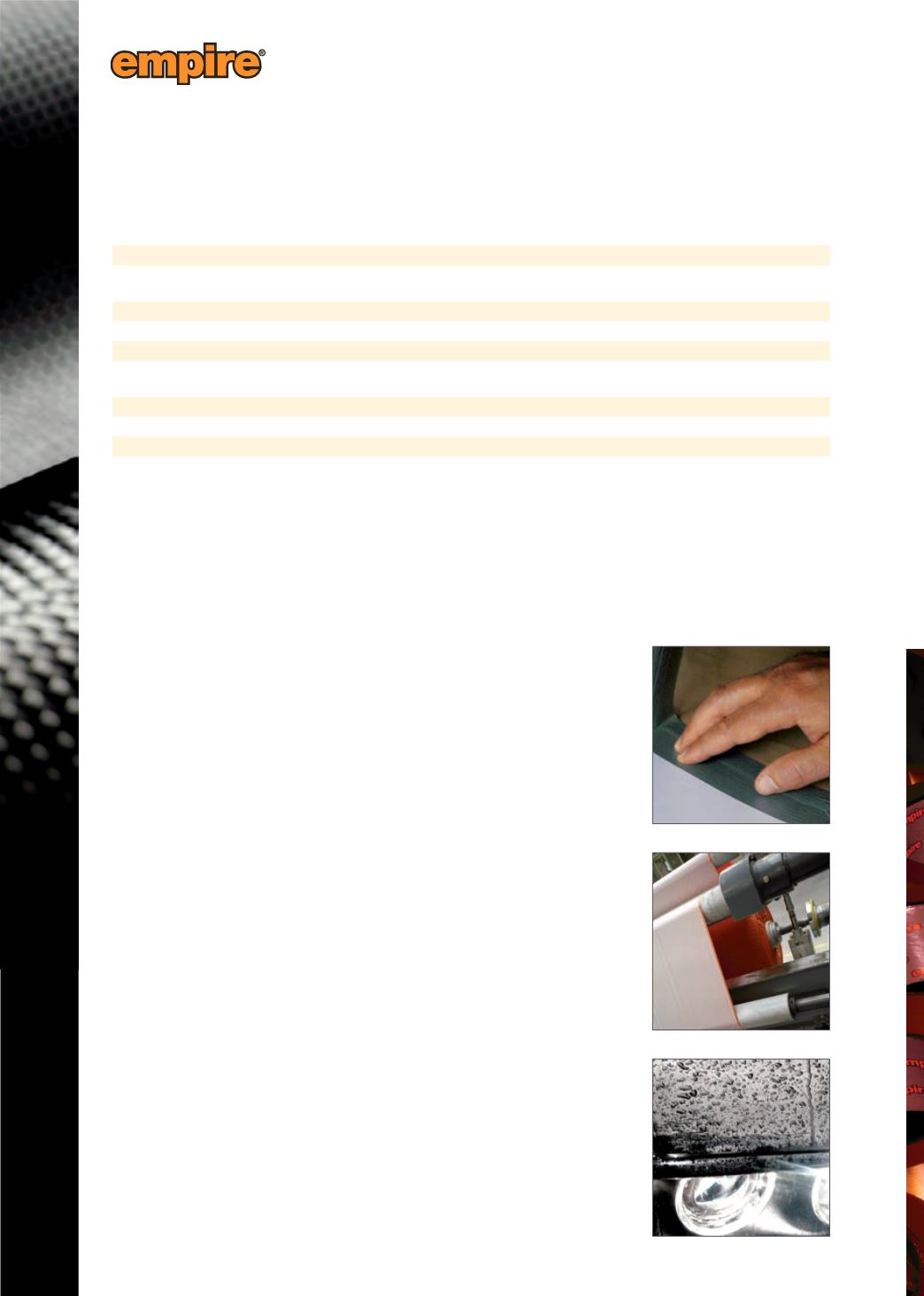 call our sales team today on: 01709 768 300
Empire Product Selection Guide
Application Time and Temperature
Applying firm pressure to the bond increases adhesive flow and
contact for more secure bonding.
Time and temperature will typically further increase contact and
Adhesive Surface Contact
Surface energy ranges from high to low. To illustrate the concept
of surface energy, think of water on the unwaxed hood of a car. The
unwaxed hood has high surface energy, and water on the hood flows
into puddles. In comparison, a waxed hood has low surface energy, and
the water beads up rather than flows out. Similar to water, adhesive
on a high-surface-energy (HSE) surface flows and "wets out" the
surface; this "wetting out" is required to form a strong bond.
As a rule of thumb, the higher the surface energy, the greater the
strength of adhesion. Specially formulated adhesives are available
for low-surface-energy (LSE) surfaces. Regardless of surface energy,
the substrate must be unified, dry, and clean to maximise adhesive
Adhesive Types - Empire Pressure Sensitive Adhesives
Our industrial tape products feature Empire pressure sensitive adhesives that bond the backing material
to another surface on contact. Each adhesive has different characteristics that affect production and
Rubber
Pure Acrylic
Modified Acrylic
Silicone
Widest variety of surfaces High surface energy
Moderate UV resistance Excellent UV resistance